GAIN ACCESS TO A PREMIER PRODUCT LINE.
WE ARE EXPERTS IN EDUCATING ESTHETICIANS
WITH OUR CUSTOM, BOTANICAL SKINCARE AND LUXURY WAX SYSTEM.
CREATE AN ACCOUNT
FREE
PROFESSIONAL ESTHETICS CONSULTATIONS
Connect with a licensed esthetician to answer any questions and help build your professional esthetics business.
BOOK NOW
NEW DAILY DEFENSE SERUM MINERAL SUNSCREEN—HERE'S WHAT YOU NEED TO KNOW
This is the one all your skincare professionals have been waiting for—introducing Tuel's new sun protection warrior, Daily Defense Serum Mineral Sunscreen. Featuring a broad Spectrum SPF 33 that works to protect the skin from UVA, UVB, and UVC rays, and ingredients such as Squalane and Hydrolyzed Hyaluronic Acid, this serum-like, reef-safe, nourishing sunscreen is the multifaceted skincare solution for all skin type.
Read More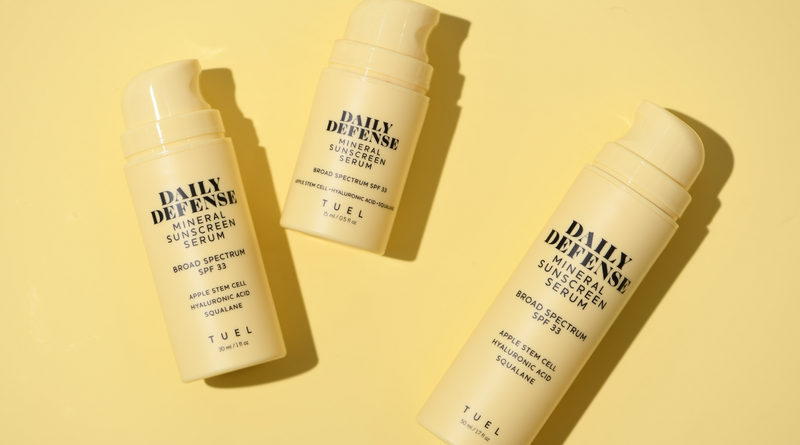 HANDS-ON CLASSES
Study and practice with us and our team of skincare-obsessed esthetic educators. Elevate your skills and cultivate a sustainable business doing what you love most.
CULTIVATING HEALTHY, GLOWING SKIN
We start at the roots, learning how to analyze skin, regardless gender, ethnicity or color. From there we formulate customized treatments to feed and support each unique skin type and dramatically improve even the most challenging of skin conditions. Discover the healing benefits of our botanical ingredients, explore potent chemical treatments and masks, and learn how to consistently deliver successful results.
LEARN FROM SEASONED EXPERTS
There is more to waxing than removing hair. Face every body with confidence after learning new techniques and tricks for conquering each crevasse. In addition to developing your waxing skills, we take it a step further by providing the business wisdom every esthetician and cosmetologist needs to launch a sustainable beauty business.
TUEL SKINCARE IS:
100% VEGAN
MADE IN CALIFORNIA
FREE OF:
PHTHALATES
SULFATES
PARABENS
MINERAL OIL
SYNTHETIC DYES
OR FRAGRANCES
NO ANIMAL TESTING